Howard eloquently broadcasted to us for 37 years. Howard passed away in 2007, and though he is with us in every broadcast, through our recordings and all of our future broadcasts, we will miss him dearly. We are forever thankful for everyone's well wishes and loving support extended toward us the Larman family, and FolkScene. Now with me, Roz at the helm, we're onto many fabulous future seasons of FolkScene.
My aim is to continue the tradition that Howard started on February 3, 1970, our very first broadcast.  At times it seems so overwhelming without Howard at my side, but his presence is always there.
With the loving support from FolkScene's listeners, the phone calls on Sunday evenings, the email messages, all this keeps me going.
I can't forget the support of my son Allen and his wife Kat.  They are always there to help me.  Peter Cutler has been a vital part of the program.  Peter does some of the duties that Howard use to do, like editing, and preparing the programs for broadcasts to the other stations that feature FolkScene.  Also a thank you to KPFK radio in Los Angeles for giving us a home for the last 43 years.
We have established a tradition on FolkScene each Sunday evening when the program ends we remember to say "Goodnight Howard. To that we add we love you, and miss you."
---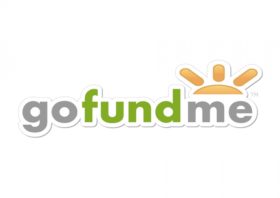 When Roz left us Monday, October 10th 2016, it was quick and unexpected. Through our grief, we searched her office until the living trust paperwork was found. After more investigation, we soon discovered that her accounts were ravaged by her long-term care needs in 2014. Howard's careful plan to provide for Roz in his absence was successful up until Monday. Words will not sufficiently express our gratitude for your willingness to help give Roz the dignified cremation and memorial service she deserves.
Help spread the word!
Donate at GoFundMe 
---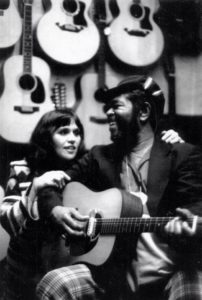 My mom, Roz Larman, passed way unexpectedly on October 10. It was a big shock to all. She had recently suffered a heart attack and a stroke, but her doctor expected her to recover. Roz and my father Howard dedicated their lives to presenting Folkscene. The passion and connection my parents had to the music was unbeatable. Roz was still scheduling guests up until her recent illness.
Folkscene will continue as a collaboration between long time program engineer Peter Cutler, Deborah Hand-Cutler, Kat Griffin and myself. We plan to bring you the same quality programing that Roz and Howard brought you, which will include new interviews, live concerts and all of the latest new releases. Please check back to this website for updates on the radio show.  We'll also have a Go Fund Me link for those of you who wish to be a part of the solution to help meet some of the expenses in celebrating Roz's life.
Cheers,
Allen Larman
More on Roz's Facebook page